10 tags
14 tags
14 tags
15 tags
16 tags
FREE ZOYA WITH $10 DOLLAR PURCHASE
Happy 4th to all my lovely followers! :D Let me ask you, what is more happy than a bright red bottle of nail polish??? Oh yeah, a FREE bright red bottle of nail polish! And all y'all can get thanks to Zoya and thanks to 'MURICA. The only catch is you have to spend 10 bucks, but you get free shipping AND a free nail polish. So, there's the silver lining. (I heard a lot of talk...
3 tags
China Glaze - On Safari - Preview
nail-files: China Glaze nail lacquer invites you to take an exotic expedition with its fall 2012 collection, On Safari. Be captivated by the earthy tones, rich plums and celestial sparkles that make up this adventurous assortment of polishes. On Safari features 10 rich crèmes and two glitters including: Kalahari Kiss | light sand brown Desert Sun | delicious caramel I Herd That |...
Here's a little hint at to what I will be posting in the near future… It has to do with this:  I'm sure most of you already know what this is. :) hehe, I am so excited!
1 tag
Ooo hello! Updates and such!
Hello to all my followers! A special welcome to my new followers. :) Thank you so much for showing interest in my blog. I am deciding to write an update, to explain that there might be some changes in the swatch posts, because the way I am doing them now, there is no way for you all to enlarge them. That to me is a big no-no. I want to bring you all the best pictures and information, with the...
16 tags
10 tags
19 tags
Saturday Swatch: Revlon Naughty
The is only one hour left in this Saturday, but it's been a while since I have done a Saturday Swatch, and I thought I could fit one in.  Today's swatch does feature a teensy bit of nail art, haha, but eight out of my ten fingers were sporting Revlon's Naughty, so we'll just call it a swatch. ;) Naughty is a beautiful purpley-brown mushroom color with a vibrant violet...
10 tags
5 tags
7 tags
7 tags
8 tags
Anonymous asked:  2012-04-16 09:07 Hi! I love your nails! Can you please tell me the colors you used in the medium square, blue glitter fade out/gradient?? My daughters wants these for prom and I get the job of trying to make them look exactly like yours! Thanks! Aw, thanks so much! :D That means a lot to me, and I sure can! The polishes I used for this mani, were about 10 nail polishes....
13 tags
12 tags
6 tags
6 tags
7 tags
7 tags
SALE: Ulta 21 Days of Beauty
Just a heads up to all my followers! Ulta is having a 21 days of beauty sale, where every day they have a specific deal. On the 30th they have Butter London Tops and Tails (topcoat and basecoat) for $19, regular $25. Here is a link to the calendar to see the other daily beauty deals: http://www.ulta.com/21daysofbeauty/calendar.html
14 tags
Trend Report: Interesting Glitters
With Spring 2012 here, we are starting to see the latest trends that will takeover the following three months. For me, the premier of spring colors always excites me. Starting to see the brighter colors show up, it is almost as indicative that winter has passed, as the flowers blooming. This spring, it is all about textures, specifically interesting glitter textures. The standout polish that...
12 tags
12 tags
14 tags
13 tags
11 tags
11 tags
9 tags
8 tags
7 tags
8 tags
Watch
supanails: NAILgasm: A Documentary on the global obsession of NAIL ART You can help Brass to make that documentary happen >http://kck.st/x9maZ6 If this happens, this is gonna be a DOPE documentary. I hope she decides to include the history of nail polish/nail art.
10 tags
6 tags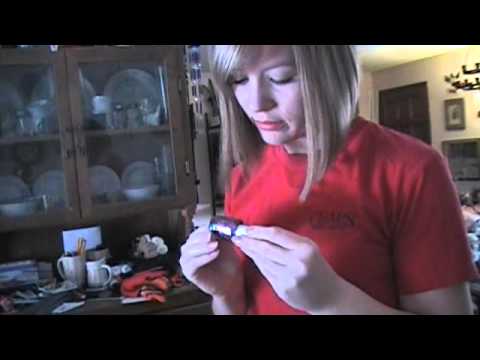 2 tags
Hello to all my lovely followers!
I'm still here! I promise! I'm sorry I've been so awol this past month. I work retail, and so December was literally a month of exhaustion and recovery. It all just seems like a blur, a scary holiday blur. Another fun thing about working retail in a hectic time: it's a death trap for long beautiful nails. :( Chips and breakage galore.  Anyway, things are more chill now, and...
9 tags
12 tags
Saturday Swatch: Sinful Colors Mint Apple
Mint Apple is a color from Sinful Color's basic line. It cost $1.99, and you can find it at most drug stores, and I have now seen SC in Target stores! Although, I have noticed that drugstore chains like Walgreens, CVS, etc. carry their more updated collections, as well as their basic colors. Mint Apple is a beautiful mint creme, with a hint of seafome, and a kiss of silver sheen. I say sheen...
11 tags
14 tags
11 tags
11 tags
12 tags
Saturday Swatch: L'Oréal Yellow Seahorse
The Summer of 2011 was the summer of yellow, thanks to Chanel's Mimosa, which created waves! Naturally, I bit into the yellow craze, but wasn't willing to dish out the $30. So I picked this up at CVS, for full price (ouch! I always try to use coupons!), hoping it would satisfy my yellow craving, and I'm happy to say it did! Now, on to the pictures (don't forget to click to...
3 tags
Hello to all my wonderful followers!
:) I hope you are all doing fan-titily-astic! I am writing this to introduce a new segment on my blog that will be called "Saturday Swatch"! Every Saturday, these posts will feature plain (sans nail art) swatches of old/new nail polishes that I own. Most of these posts will be picture heavy, to give you an idea of what the color looks like in different lighting, or after a few days of...